By Gail Minault (NHC Fellow, 1987–88)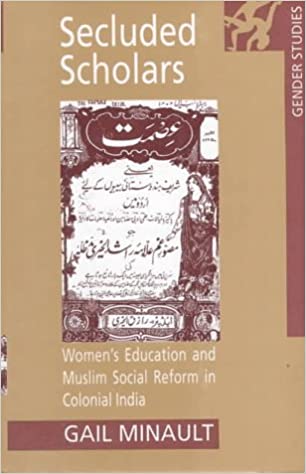 New York: Oxford University Press, 1998
From the publisher's description:
Giere is utterly persuasive in arguing that to criticize the Enlightenment ideal is not to criticize science itself, and that to defend science one need not defend the Enlightenment ideal. Science without Laws thus stakes out a middle ground in these debates by showing us how science can be better conceived in other ways.
Subjects
History
/
Education Studies
/
Women's History
/
Education
/
Colonialism
/
Muslims
/
British Occupation of India
/
---
Minault, Gail (NHC Fellow, 1987–88). Secluded Scholars: Women's Education and Muslim Social Reform in Colonial India. Gender Studies Series. New York: Oxford University Press, 1998.