Translated by Martin Munro (NHC Fellow, 2020–21)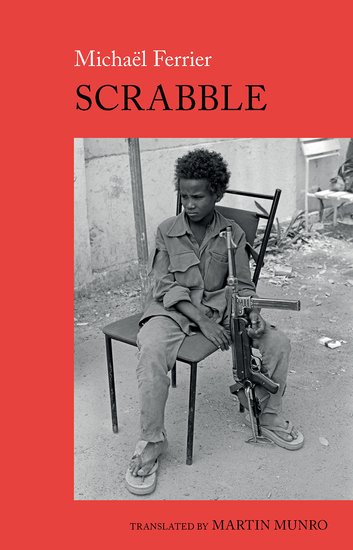 Liverpool, UK: Liverpool University Press, 2022
From the publisher's description:
"But when I close my eyes, I first fall as if drowning into the silty waters of the Chari River, which traces the border between Chad and Cameroon, and into which so many men, women and even children were thrown, sometimes still alive, their hands knotted behind their backs, or tied up in a shoulder bag. I sink with them towards the sand and the clay, down amidst the green and the brown, passing purple weeds, shards of pottery, and crocodile scales. My head is heavier than a cannonball and carries me toward the abyss: I dive into a bottomless bag where the letters collide or slip away, call out to or ignore each other, I bathe in an unlimited space free from the constraints of cycles and dates, and I enter into the time of childhood, which indeed has no concept of time. [...] all my memories take flight in the wind of the sands, the past flows in the river, plays out in the branches, explodes in the foliage. The past is all around me now—and I laugh when I say 'the past,' because none of all this is past." –Michaël Ferrier
In 1979, two young boys play Scrabble in a hot, dusty district of N'Djamena, Chad, while around them war rages, apparently destroying all in its path: people, places, and memories. And yet, just as the boys take their letters from the depths of the pouch, so Michaël Ferrier draws from the darkness words and images that he reassembles into a beautiful and moving tribute to the city, its people, and the childhood that seemed to end there in those days of chaos and destruction but which he brings miraculously back to life in a defiant, poetic statement on the power of friendship, family, and memory.
Subjects
History
/
African History
/
War
/
Postcolonialism
/
Childhood
/
French Literature
/
Games
/
Chad
/
---
Munro, Martin (NHC Fellow, 2020–21), trans. Scrabble: A Chadian Childhood, by Michaël Ferrier. World Writing in French: New Archipelagoes. Liverpool, UK: Liverpool University Press, 2022.