By Thomas R. Flynn (NHC Fellow, 1991–92)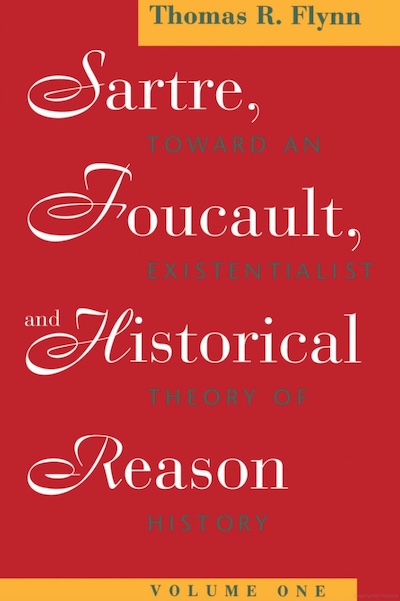 Chicago: The University of Chicago Press, 1997
From the publisher's description:
Sartre and Foucault were two of the most prominent and at times mutually antagonistic philosophical figures of the twentieth century. And nowhere are the antithetical natures of their existentialist and poststructuralist philosophies more apparent than in their disparate approaches to historical understanding.
A history, thought Foucault, should be a kind of map, a comparative charting of structural transformations and displacements. But for Sartre, authentic historical understanding demanded a much more personal and committed narrative, a kind of interpretive diary of moral choices and risks compelled by critical necessity and an exacting reality. Sartre's history, a rational history of individual lives and their intrinsic social worlds, was in essence immersed in biography.
In Volume One of this authoritative two-volume work, Thomas R. Flynn conducts a pivotal and comprehensive reconstruction of Sartrean historical theory, and provocatively anticipates the Foucauldian counterpoint to come in Volume Two.
Subjects
Philosophy
/
History
/
Existentialism
/
Intellectual History
/
Michel Foucault
/
Jean-Paul Sartre
/
---
Flynn, Thomas R. (NHC Fellow, 1991–92). Sartre, Foucault, and Historical Reason. Vol. 1, Toward an Existentialist Theory of History. Chicago: The University of Chicago Press, 1997.