By Waller R. Newell (NHC Fellow, 1985–86)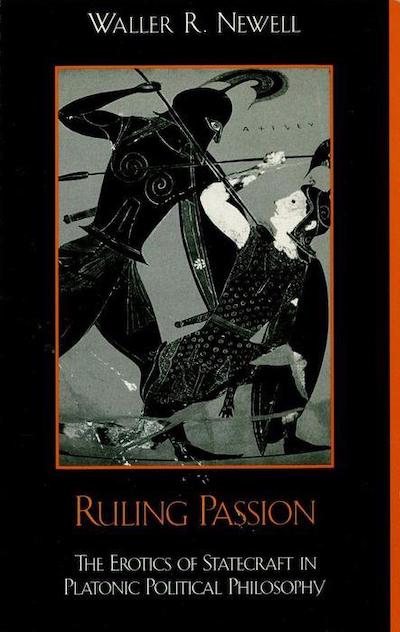 Lanham, MD: Rowman & Littlefield, 2000
From the publisher's description:
Ruling Passion is the only book-length study of tyranny, statesmanship, and civic virtue in three major Platonic dialogues, the Georgias, the Symposium, and the Republic. It is also the first extended interpretation of eros as the key to Plato's understanding of both the depths of human vice and the heights of human aspirations for virtue and happiness. Through his detailed commentary and eloquent insights on the three dialogues, Waller Newell demonstrates how, for Plato, tyranny is a misguided longing for erotic satisfaction that can be corrected by the education of eros toward the proper objects if its pleasure: civic virtue and philosophy. In unfolding these reflections through his analysis, Newell also demonstrates a rich and deep grasp of the complexities of the tyrannical personality and countless new insights into the dramatic dimensions of Plato's dialogues. Written in a clear and engaging style, Ruling Passion will be of interest to philosophers, political theorists, classicists, historians, and anyone generally intrigued by the ironies, mysteries, and longings of human nature and psychology.
Subjects
Classics
/
Philosophy
/
Political Philosophy
/
Despotism
/
Tyranny
/
Plato
/
---
Newell, Waller R. (NHC Fellow, 1985–86). Ruling Passion: The Erotics of Statecraft in Platonic Political Philosophy. Lanham, MD: Rowman & Littlefield, 2000.