By Christopher R. Browning (NHC Fellow, 2006–07)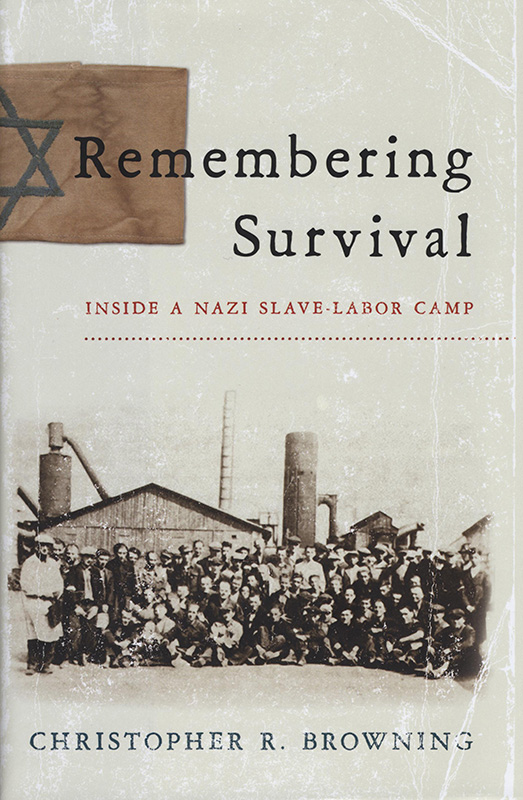 New York: W. W. Norton & Company, 2010
From the publisher's description:
A remarkable story of survival for almost three hundred Jews who live to recount the brutalities of a Nazi work camp.
In 1972 the Hamburg State Court acquitted Walter Becker, the German chief of police in the Polish city of Starachowice, of war crimes committed against Jews. Thirty years before, Becker had been responsible for liquidating the nearby Jewish ghetto, sending nearly 4,000 Jews to their deaths at Treblinka and 1,600 to slave-labor factories. The shocking acquittal, delivered despite the incriminating eyewitness testimony of survivors, drives this author's inquiry.
Drawing on the rich testimony of survivors of the Starachowice slave-labor camps, Christopher R. Browning examines the experiences and survival strategies of the Jewish prisoners and the policies and personnel of the Nazi guard. From the killings in the market square in 1942 through the succession of brutal camp regimes, there are stories of heroism, of corruption and retribution, of desperate choices forced on husbands and wives, parents and children. In the end, the ties of family and neighbor are the sinews of survival.
Subjects
History
/
Concentration Camps
/
Forced Labor
/
Labor Camps
/
The Holocaust
/
World War II
/
War Crime Trials
/
Genocide
/
---
Browning, Christopher R. (NHC Fellow, 2006–07). Remembering Survival: Inside a Nazi Slave-Labor Camp. New York: W. W. Norton & Company, 2010.