By Jon F. Sensbach (NHC Fellow, 2001–02)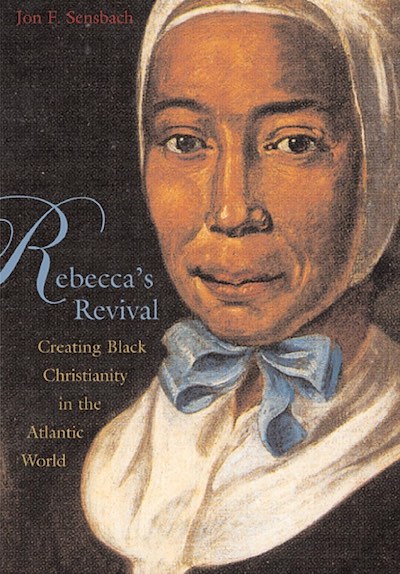 Cambridge, MA: Harvard University Press, 2005
From the publisher's description:
Rebecca's Revival is the remarkable story of a Caribbean woman—a slave turned evangelist—who helped inspire the rise of black Christianity in the Atlantic world. All but unknown today, Rebecca Protten left an enduring influence on African-American religion and society. Born in 1718, Protten had a childhood conversion experience, gained her freedom from bondage, and joined a group of German proselytizers from the Moravian Church. She embarked on an itinerant mission, preaching to hundreds of the enslaved Africans of St. Thomas, a Danish sugar colony in the West Indies. Laboring in obscurity and weathering persecution from hostile planters, Protten and other black preachers created the earliest African Protestant congregation in the Americas.
Protten's eventful life—the recruiting of converts, an interracial marriage, a trial on charges of blasphemy and inciting of slaves, travels to Germany and West Africa—placed her on the cusp of an emerging international Afro-Atlantic evangelicalism. Her career provides a unique lens on this prophetic movement that would soon sweep through the slave quarters of the Caribbean and North America, radically transforming African-American culture.
Jon Sensbach has pieced together this forgotten life of a black visionary from German, Danish, and Dutch records, including letters in Protten's own hand, to create an astounding tale of one woman's freedom amidst the slave trade. Protten's life, with its evangelical efforts on three continents, reveals the dynamic relations of the Atlantic world and affords great insight into the ways Black Christianity developed in the New World.
Subjects
History
/
Afro-Caribbeans
/
Enslaved Persons
/
Free People of Color
/
Evangelicalism
/
Women
/
Christianity
/
Moravian Church
/
Rebecca Protten
/
---
Sensbach, Jon F. (NHC Fellow, 2001–02). Rebecca's Revival: Creating Black Christianity in the Atlantic World. Cambridge, MA: Harvard University Press, 2005.