Edited by Rex Martin (NHC Fellow, 2004–05) and David A. Reidy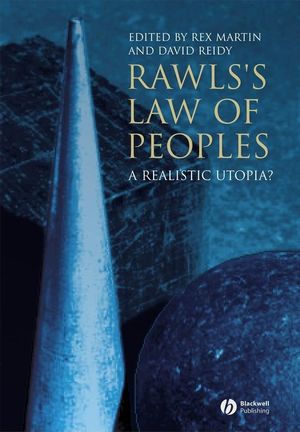 Malden, MA: Blackwell Publishing, 2006
From the publisher's description:
John Rawls is considered the most important theorist of justice in much of western Europe and the English-speaking world more generally. This volume examines Rawls's theory of international justice as worked out in his last and perhaps most controversial book, The Law of Peoples. It contains new and stimulating essays, some sympathetic, others critical, written by pre-eminent theorists in the field. These essays situate Rawls's The Law of Peoples historically and methodologically, and examine all its key ingredients: its thin cosmopolitanism, its doctrine of human rights, its principles of global economic justice, and its normative theory of liberal foreign policy. The book will set the terms of the debate on The Law of Peoples for years to come, thereby shaping the broader debates about global justice.
Subjects
Philosophy
/
Law
/
Liberalism
/
Justice
/
Utopianism
/
Social Theory
/
Human Rights
/
International Relations
/
International Law
/
The Law of Peoples
/
John Rawls
/
---
Martin, Rex (NHC Fellow, 2004–05), ed. Rawls's Law of Peoples: A Realistic Utopia?. Edited by Rex Martin and David A. Reidy. Malden, MA: Blackwell Publishing, 2006.