By John Hope Franklin (Trustee; NHC Fellow, 1980–81; 1981–82)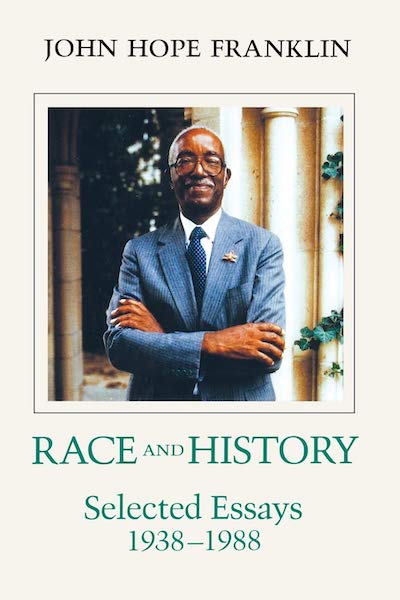 Baton Rouge: Louisiana State University Press, 1989
From the publisher's description:
In Race and History, John Hope Franklin, one of the nation's foremost historians, collects twenty-seven of his most influential shorter writings. The essays are presented thematically and include pieces on southern history; significant but neglected historical figures; historiography; the connection between historical problems and contemporary issues; and the public role of the historian.
Collectively these essays reveal Franklin as a man who has exhibited immense courage and intellectual independence in the face of cultural and social bias, a scholar who has set the tone and direction for twentieth-century African-American studies, and a writer whose insistence on balance and truth has inspired two generations of historians.
Subjects
History
/
American History
/
American South
/
Historians
/
Historiography
/
---
Franklin, John Hope (Trustee; NHC Fellow, 1980–81; 1981–82). Race and History: Selected Essays 1938-1988. Baton Rouge: Louisiana State University Press, 1989.