By Chad Bryant (NHC Fellow, 2009–10)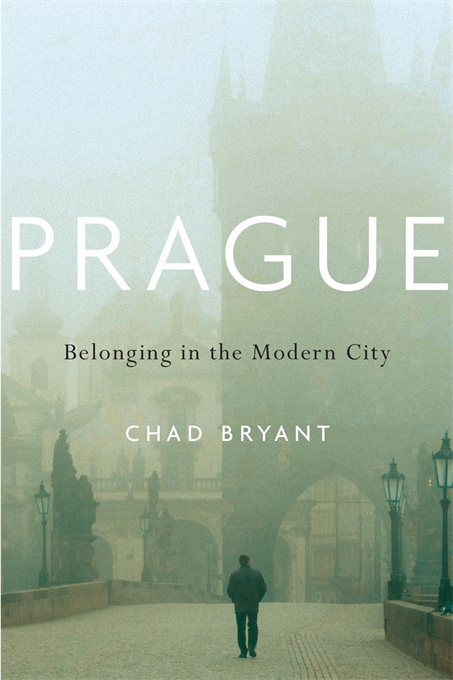 Cambridge, MA: Harvard University Press, 2021
From the publisher's description:
What does it mean to belong somewhere? For many of Prague's inhabitants, belonging has been linked to the nation, embodied in the capital city. Grandiose medieval buildings and monuments to national heroes boast of a glorious, shared history. Past governments, democratic and Communist, layered the city with architecture that melded politics and nationhood. Not all inhabitants, however, felt included in these efforts to nurture national belonging. Socialists, dissidents, Jews, Germans, and Vietnamese—all have been subject to hatred and political persecution in the city they called home.
Chad Bryant tells the stories of five marginalized individuals who, over the last two centuries, forged their own notions of belonging in one of Europe's great cities. An aspiring guidebook writer, a German-speaking newspaperman, a Bolshevik carpenter, an actress of mixed heritage who came of age during the Communist terror, and a Czech-speaking Vietnamese blogger: none of them is famous, but their lives are revealing. They speak to tensions between exclusionary nationalism and on-the-ground diversity. In their struggles against alienation and dislocation, they forged alternative communities in cafes, workplaces, and online. While strolling park paths, joining political marches, or writing about their lives, these outsiders came to embody a city that, on its surface, was built for others.
A powerful and creative meditation on place and nation, the individual and community, Prague envisions how cohesion and difference might coexist as it acknowledges a need common to all.
Awards and Prizes
Radomír Luža Prize (2022)
Subjects
History
/
Social History
/
Urban History
/
Local History
/
Nationalism
/
Social Exclusion
/
Prague, Czech Republic, Eastern Europe
/
---
Bryant, Chad (NHC Fellow, 2009–10). Prague: Belonging in the Modern City. Cambridge, MA: Harvard University Press, 2021.