By Alexandra K. Wettlaufer (NHC Fellow, 2007–08)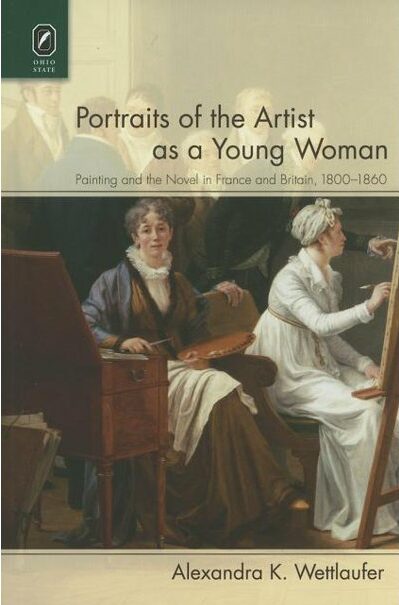 Columbus: Ohio State University Press, 2010
From the publisher's description:
Women in the studio: representing professional identity -- "Why are you no longer my brothers?" The Fraternité des arts and the female artist in Marceline Desbordes-Valmore's L'atelier d'un peintre -- Sisterhood in/as the studio: Anna Mary Howitt's sisters in art -- Visualizing imagined communities: lessons of the female artist in Staël, Owenson, and Lescot -- Revolutionary identities: painting and resistance in Owenson's The princess; or the beguine -- Angélique Arnaud's Clémence: art, revolution, and Saint-Simonianism -- Margaret Gillies and the miniature: portraits of radical engagement -- Brontë's portraits of romantic resistance: The tenant of Wildfell Hall -- From margin to center: Sand's portraits of difference.
Subjects
Art
/
Literature
/
Gender and Sexuality
/
Women's History
/
Authors
/
Painters
/
Feminism
/
Great Britain
/
---
Wettlaufer, Alexandra K. (NHC Fellow, 2007–08). Portraits of the Artist as a Young Woman: Painting and the Novel in France and Britain, 1800-1860. Columbus: Ohio State University Press, 2010.