By Stephen Murray (NHC Fellow, 2003–04)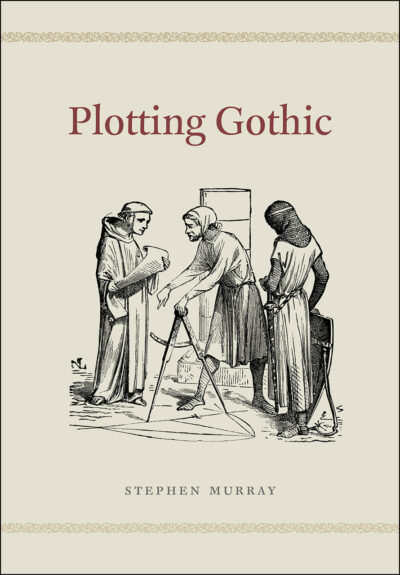 Chicago: The University of Chicago Press, 2014
From the publisher's description:
A historian of medieval art and architecture with a rich appreciation of literary studies, Stephen Murray brings all those fields to bear on a new approach to understanding the great Gothic churches of the twelfth and thirteenth centuries.
Plotting Gothic positions the rhetoric of the Gothic as a series of three interlocking plots: a spatial plot tied to the material construction of the churches, a social plot stemming from the collaborative efforts that made Gothic output possible, and a rhetorical plot involving narratives that treat the churches as objects of desire. Drawing on the testimony of three witnesses involved in church building—Abbot Suger of Saint-Denis, Gervase of Canterbury, and the image maker Villard de Honnecourt—and a range of secondary sources, Murray traces common patterns in the way medieval buildings were represented in words and images. Our witnesses provide vital information about the way the great churches of Gothic were built and the complexity of their meanings. Taking a fresh approach to Gothic architecture, Plotting Gothic offers an invigorating new way to understand some of the most lasting achievements of the medieval era.
Subjects
Architecture
/
Religion
/
Gothic Architecture
/
Middle Ages
/
Catholic Church
/
Churches
/
Christian Iconography
/
---
Murray, Stephen (NHC Fellow, 2003–04). Plotting Gothic. Chicago: The University of Chicago Press, 2014.