By Douglas A. Campbell (NHC Fellow, 2016–17)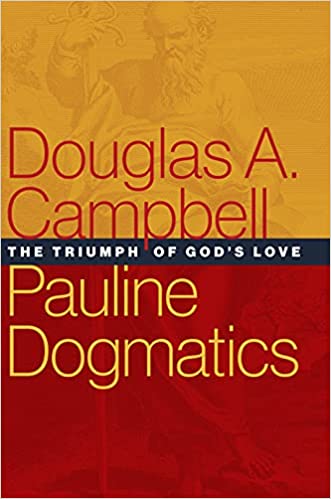 Grand Rapids, MI: Wm. B. Eerdmans Publishing Company, 2020
From the publisher's description:
Drawing upon thirty years of intense study and reflection on Paul, Douglas Campbell offers a distinctive overview of the apostle's thinking that builds on Albert Schweitzer's classic emphasis on the importance for Paul of the resurrection. But Campbell—learning here from Karl Barth—traces through the implications of Christ for Paul's thinking about every other theological topic, from revelation and the resurrection through the nature of the church and mission. As he does so, the conversation broadens to include Stanley Hauerwas in relation to Christian formation, and thinkers like Willie Jennings to engage post-colonial concerns.
But the result of this extensive conversation is a work that, in addition to providing a description of Paul's theology, also equips readers with what amounts to a Pauline manual for church planting. Good Pauline theology is good practical theology, ecclesiology, and missiology, which is to say, Paul's theology belongs to the church and, properly understood, causes the church to flourish. In these conversations, Campbell pushes through interdisciplinary boundaries to explicate different aspects of Pauline community with notions like network theory and restorative justice.
Pauline Dogmatics concludes by moving to applications of Paul in the modern period to painful questions concerning gender, sexual activity, and Jewish inclusion, offering Pauline navigations that are orthodox, inclusive, and highly constructive.
Beginning with the God revealed in Jesus, and in a sense with ourselves, Campbell progresses through Pauline ethics and eschatology, concluding that the challenge for the church is not only to learn about Paul but to follow Jesus as he did.
Subjects
Religion
/
Biblical Studies
/
Christianity
/
Early Christianity
/
Exegesis
/
Theology
/
Epistles of Paul
/
Saint Paul the Apostle
/
---
Campbell, Douglas A. (NHC Fellow, 2016–17). Pauline Dogmatics: The Triumph of God's Love. Grand Rapids, MI: Wm. B. Eerdmans Publishing Company, 2020.