Edited by Shepard Krech, III (Trustee; NHC Fellow, 1993–94; 2000–01)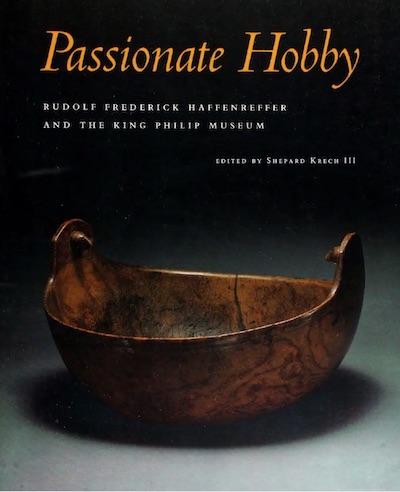 Bristol, RI: Haffenreffer Museum of Anthropology, Brown University, 1994
From the publisher's description:
This work focuses on the life of the Haffenreffer Museum's founder, Rudolf Frederick Haffenreffer, and the processes whereby both his collections and what he called the King Philip Museum were formed
Subjects
Anthropology
/
History
/
Art
/
Art Collectors
/
Art History
/
Indigenous American Art
/
Museums
/
Art Galleries
/
Rudolf F. Haffenreffer
/
---
Krech, Shepard, III (Trustee; NHC Fellow, 1993–94; 2000–01), ed. Passionate Hobby: Rudolf Frederick Haffenreffer and the King Philip Museum. Studies in Anthropology and Material Culture. Bristol, RI: Haffenreffer Museum of Anthropology, Brown University, 1994.