Edited by J. H. Hexter (NHC Fellow, 1981–82; 1982–83; 1983–84)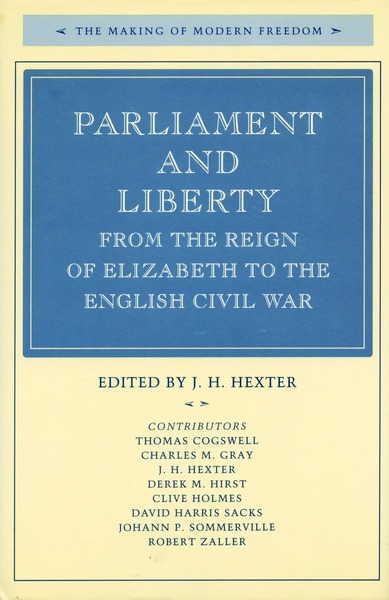 Stanford, CA: Stanford University Press, 1992
From the publisher's description:
These essays treat the evolution of English ideas of liberty from the end of the Elizabethan period up to the 1740's in the context of English constitutional and parliamentary history.
Subjects
History
/
Political Science
/
English History
/
Constitutional Law
/
Government
/
Liberty
/
Parliament of England
/
Parliament of Great Britain
/
Queen of England Elizabeth I
/
United Kingdom
/
---
Hexter, J. H. (NHC Fellow, 1981–82; 1982–83; 1983–84), ed. Parliament and Liberty from the Reign of Elizabeth to the English Civil War. The Making of Modern Freedom. Stanford, CA: Stanford University Press, 1992.