By M. S. Lourenço (NHC Fellow, 1979–80)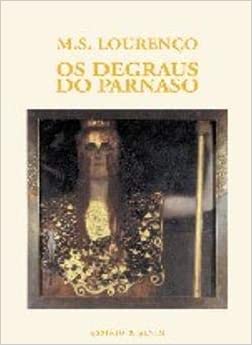 Lisbon: O Independente, 1991
From the publisher's description:
Entre Janeiro e Agosto de 1989 M.S. Lourenço publicou textos com o título Os Degraus do Parnaso num semanário, publicados em volume com esse título em 1991. A edição que agora se apresenta é integral, podendo o leitor constatar que alguns textos foram acrescentados e outros retirados, em relação à anterior edição. Estes textos, embora possam ser lidos separadamente, constituem uma reformulação narrativa de Nada Brahma (Assírio & Alvim, 1991), e assim uma reafirmação do mesmo ideal. Este ideal emerge pela primeira vez na cultura ocidental no círculo dos poetas órficos e, segundo o autor, tudo o que existe (sânscrito brahma) é Som (sânscrito nada), de tal modo que só a percepção auditiva — e não a percepção visual — pode ser a origem de toda a experiência, e assim de todo o conhecimento.
Awards and Prizes
D. Diniz Prize (1991)
Subjects
Literature
/
Portuguese Literature
/
---
Lourenço, M. S. (NHC Fellow, 1979–80). Os degraus do Parnaso. Lisbon: O Independente, 1991.