By João José Reis (NHC Fellow, 2008–09) and Marcus J. M. de Carvalho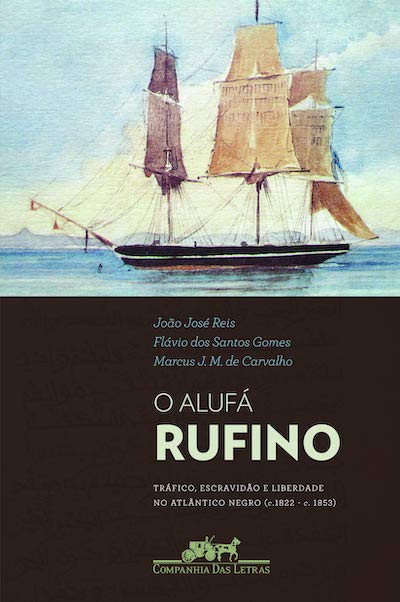 São Paulo: Companhia das Letras, 2010
From the publisher's description:
This book, written in six hands by specialists in the history of slavery in Brazil, reconstructs the busy biography of Rufino José Maria and makes a comprehensive analysis of the historical context of Brazil and Africa in the 19th century.
Born in the ancient African kingdom of Oyó, enslaved in adolescence by a rival ethnic group, acquired by Brazilian traffickers and taken to Salvador da Bahia, the protagonist of these fascinating pages of Brazilian history had his biography divided by the ocean. Rufino's life was full of adventures and misfortunes. After obtaining his freedom, he became a paid cook for slave ships and, in maturity, in Recife, he reached the position of alufá, spiritual guide of the community of black Muslims.
Subjects
History
/
Slave Trade
/
Transatlantic Slave Trade
/
Narrative History
/
Slavery
/
Freedmen
/
Social History
/
Rufino José Maria
/
Nigeria
/
Brazil
/
---
Reis, João José (NHC Fellow, 2008–09). O alufá Rufino: tráfico, escravidão e liberdade no Atlântico Negro (c. 1822-c. 1853). By João José Reis and Marcus J. M. de Carvalho. Gomes,Flávio dos Santos; Carvalho,Marcus J. M. de. São Paulo: Companhia das Letras, 2010.