By Jane Turner Censer (NHC Fellow, 1983–84)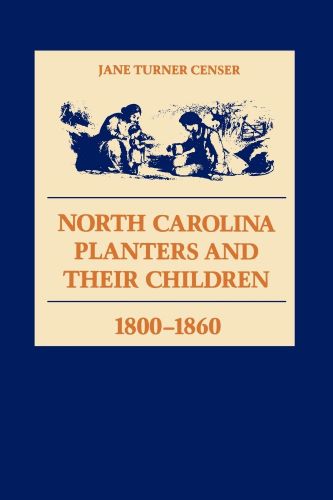 Baton Rouge: Louisiana State University Press, 1984
From the publisher's description:
Many historians of late have portrayed upper-class southerners of the antebellum period as inordinately aristocratic and autocratic. Some have even seen in the planters' family relations the faint yet distinct shadow of a master's dealings with his slaves.
Challenging such commonly held assumptions about the attitudes and actions of the pre-Civil War southern elite, Jane Turner Censer draws on an impressive array of primary and secondary sources—including letters, diaries, and other first-person accounts as well as federal census materials and local wills, deeds, and marriage records—to show that southern planters, at least in their relations with their children, were caring, affectionate, and surprisingly egalitarian. Through the close study of more than one hundred North Carolina families, she reveals the adults to have been doting parents who emphasized to their children the importance of education and achievement and the wise use of time and money.
The planters guided their offspring toward autonomy by progressively granting them more and more opportunities for decision making. By the time sons and daughters were faced with choosing a marriage partner, parents played only a restrained advisory role. Similarly, fathers left career decisions almost entirely up to their sons. Censer concludes that children almost invariably met their parents' high expectations. Most of them chose to marry within their class, and the second generation usually maintained or improved their parents' high economic status.
On the other hand, Censer finds that planters rarely developed warm, empathetic relationships with their slaves. Even the traditional "mammy," whose role is southern planter families was been exalted in much of our literature, seems to have held a relatively minor place in the family structure. Bringing to light a wealth of previously unassimilated information, North Carolina Planters and Their Children points toward a new understanding of social and cultural life among the wealthy in the early nineteenth-century South.
Subjects
History
/
Farmers
/
American South
/
Cultural History
/
American History
/
Slaveholders
/
---
Censer, Jane Turner (NHC Fellow, 1983–84). North Carolina Planters and Their Children, 1800-1860. Baton Rouge: Louisiana State University Press, 1984.