By Jay M. Smith (NHC Fellow, 1997–98)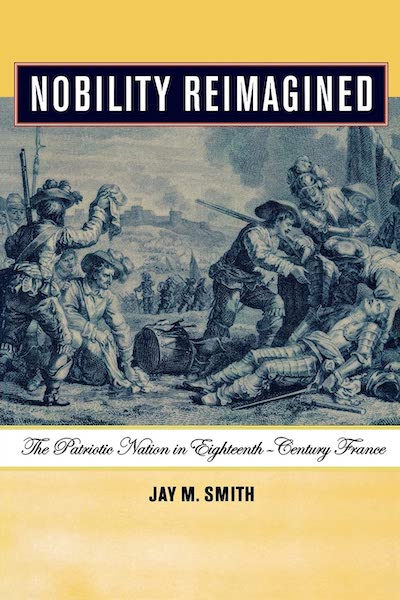 Ithaca, NY: Cornell University Press, 2005
From the publisher's description:
The mature nationalism that fueled the French Revolution grew from patriotic sensibilities fostered over the course of a century or more. Jay M. Smith proposes that the French thought their way to nationhood through a process of psychic adjustment premised on the reimagining of nobility, a social category and moral concept that had long dominated the cultural horizons of the old regime. Nobility Reimagined follows the elaboration of French patriotism across the eighteenth century and highlights the accentuation of key, and conflicting, features of patriotic thought at defining moments in the history of the monarchy. By enabling the articulation of different futures for nobility and nation, the patriotic awakening that marked the old regime helped to create both the quest for patriotic unity and the fierce constitutional battles that flowered at the time of the Revolution. Smith argues that the attempt to redefine and restore French nobility brought forth competing visions of patriotism with correlating models of the social and political order. Although the terms of public debate have changed, the same basic challenge continues to animate contemporary politics: how to reconcile inspiring and unifying nationalist ideals—honor, virtue, patriotism—with persistent social frictions rooted in class, ideology, ethnicity, or gender.
Subjects
History
/
Political Science
/
Nobility
/
Patriotism
/
French Revolution
/
French History
/
Intellectual History
/
---
Smith, Jay M. (NHC Fellow, 1997–98). Nobility Reimagined: The Patriotic Nation in Eighteenth-Century France. Ithaca, NY: Cornell University Press, 2005.