By Carl Woodring (NHC Fellow, 1987–88)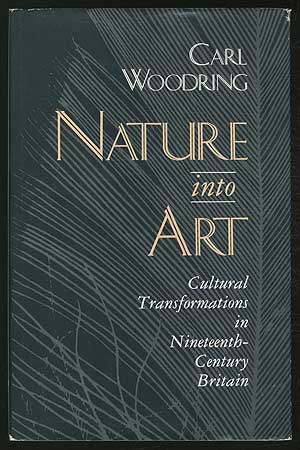 Cambridge, MA: Harvard University Press, 1989
From the publisher's description:
The nineteenth century began with reverence for nature and ended with the apotheosis of art. In this wide-ranging excursion through the literature, visual arts, and natural sciences of the era from Wordsworth to Wilde, Carl Woodring traces shifting ideas and attitudes concerning nature, art, and the relations between the two.
The veneration of nature as aesthetic model and ethical norm was gradually eroded not least by the study of biology, which revealed organic nature to be wasteful and murderous. Darwin's work verified the growing perception of nature as amoral by stressing the role of chance in natural selection, a further blow to trust in natural law. Once nature was not worth imitating, art by the century's close could be an end to itself, free of responsibility to the natural.
The author examines individual works by Romantic and Victorian poets; narrative prose from James Hogg and Mary Shelley to Conrad, James, and Stevenson; painters from Wilkie through the Pre-Raphaelites to Whistler—all within such general contexts as the picturesque, the sublime, natural theology, romantic irony, romantic Hellenism, realism, photography, aestheticism, arts and crafts, art nouveau, and decadence. Although Woodring focuses on events, movements, and creative minds in England, he also draws upon a range of seminal figures from the Continent and the United States: Alexander von Humboldt, Delacroix, Thomas Cole, and Hawthorne are prominent examples. Nature into Art will fascinate scholars and amateurs of movements in literature, art, science, and cultural history in the Western world after 1780.
Subjects
Art
/
Environment and Nature
/
Literary Criticism
/
British Literature
/
Visual Arts
/
Aesthetics
/
Nineteenth-Century
/
Cultural History
/
---
Woodring, Carl (NHC Fellow, 1987–88). Nature into Art: Cultural Transformations in Nineteenth-Century Britain. Cambridge, MA: Harvard University Press, 1989.