By Anne Firor Scott (Trustee; NHC Fellow, 1980–81)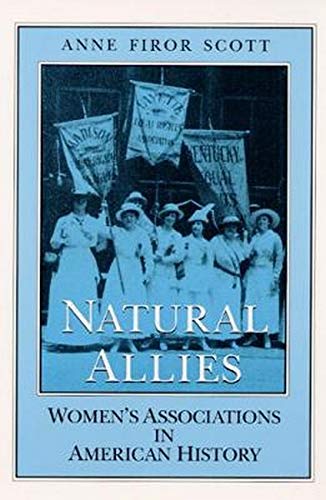 Urbana: University of Illinois Press, 1991
From the publisher's description:
America's female benevolent societies took root in the 1790s. Initially founded on notions of Christian duty and hope of heavenly reward, these groups produced volunteers dedicated to providing aid to unfortunates in general and women and children in particular. Anne Frior Scott explores the history of these aid societies and how they allowed women to influence America's social agenda and make inroads into politics long before they could vote. Scott reveals how women from all corners of society took part; examines their changing role in the midst of tumultuous times and during the rise of the welfare state; assesses the overlooked accomplishment of black women's organizations from the early days of the republic; and looks at the kinds of enduring community institutions women's organizations founded and maintained.
Subjects
History
/
Gender and Sexuality
/
American History
/
Women's History
/
Women
/
Organizations
/
---
Scott, Anne Firor (Trustee; NHC Fellow, 1980–81). Natural Allies: Women's Associations in American History. Women in American History. Urbana: University of Illinois Press, 1991.