By J. P. Fokkelman (NHC Fellow, 1990–91)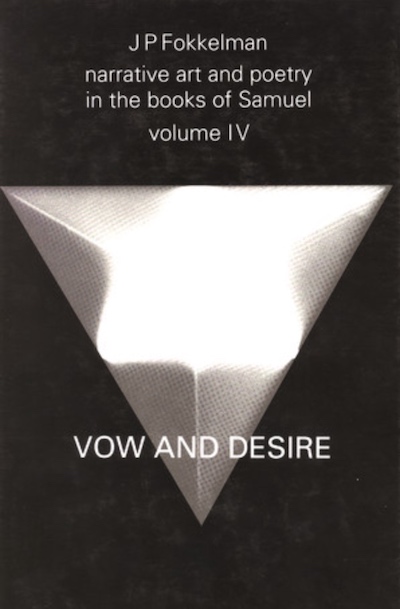 Assen, Netherlands: Van Gorcum, 1993
From the publisher's description:
Narrative Art and Poetry in the Books of Samuel is the vast undertaking to interpret all the material in Samuel. Everything that the text has to offer can only be understood and appreciated to the full, and its interpretation can only lay claim to full validity by means of an integral view. Therefore the author has developed a textual model which regards and covers the composition of the Samuel books as a hierarchy of twelve levels.

This is the fourth and final volume of the author's integrative reading of the Samuel material in its entirety. Vow and Desire turns to the beginning of First Samuel and describes chapters 1-12. They contain the thematic basis of the whole composition by relating the crucial transition between two periods. The Judges period, represented by Eli and Samuel, is drawing to a close and the new order shows us the prophet Samuel who finds himself forced to anoint Saul as king, and thus to inaugurate the monarchy.
Subjects
Religion
/
Literary Criticism
/
Biblical Studies
/
Narrative
/
Poetry
/
Books of Samuel
/
The Bible
/
---
Fokkelman, J. P. (NHC Fellow, 1990–91). Narrative Art and Poetry in the Books of Samuel: A Full Interpretation Based on Stylistic and Structural Analyses. Vol. 4, Vow and Desire (I Sam. 1-12). Studia Semitica Neerlandica. Assen, Netherlands: Van Gorcum, 1993.