By Scott Burnham (NHC Fellow, 1998–99)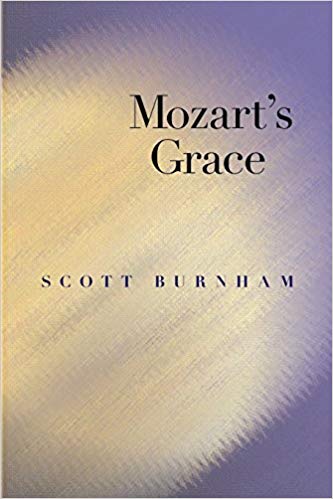 Princeton, NJ: Princeton University Press, 2013
From the publisher's description:
It is a common article of faith that Mozart composed the most beautiful music we can know. But few of us ask why. Why does the beautiful in Mozart stand apart, as though untouched by human hands? At the same time, why does it inspire intimacy rather than distant admiration, love rather than awe? And how does Mozart's music create and sustain its buoyant and ever-renewable effects? In Mozart's Grace, Scott Burnham probes a treasury of passages from many different genres of Mozart's music, listening always for the qualities of Mozartean beauty: beauty held in suspension; beauty placed in motion; beauty as the uncanny threshold of another dimension, whether inwardly profound or outwardly transcendent; and beauty as a time-stopping, weightless suffusion that comes on like an act of grace.

Throughout the book, Burnham engages musical issues such as sonority, texture, line, harmony, dissonance, and timing, and aspects of large-scale form such as thematic returns, retransitions, and endings. Vividly describing a range of musical effects, Burnham connects the ways and means of Mozart's music to other domains of human significance, including expression, intimation, interiority, innocence, melancholy, irony, and renewal. We follow Mozart from grace to grace, and discover what his music can teach us about beauty and its relation to the human spirit. The result is a newly inflected view of our perennial attraction to Mozart's music, presented in a way that will speak to musicians and music lovers alike.
Awards and Prizes
Otto Kinkeldey Award (2014)
Subjects
Music
/
Classical Music
/
Composers
/
Musicians
/
Wolfgang Amadeus Mozart
/
---
Burnham, Scott (NHC Fellow, 1998–99). Mozart's Grace. Princeton, NJ: Princeton University Press, 2013.