By Julia A. Clancy-Smith (NHC Fellow, 2004–05)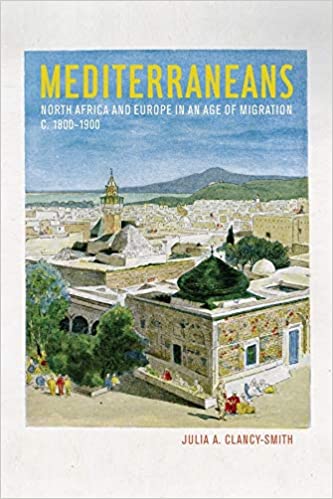 Berkeley: University of California Press, 2010
From the publisher's description:
Today labor migrants mostly move south to north across the Mediterranean. Yet in the nineteenth century thousands of Europeans and others moved south to North Africa, Egypt, and the Levant. This study of a dynamic borderland, the Tunis region, offers the fullest picture to date of the Mediterranean before, and during, French colonialism. In a vibrant examination of people in motion, Julia A. Clancy-Smith tells the story of countless migrants, travelers, and adventurers who traversed the Mediterranean, changing it forever. Who were they? Why did they leave home? What awaited them in North Africa? And most importantly, how did an Arab-Muslim state and society make room for the newcomers? Combining fleeting facts, tales of success and failure, and vivid cameos, the book gives a groundbreaking view of one of the principal ways that the Mediterranean became modern.
Subjects
History
/
Migration
/
French Imperialism
/
Colonialism
/
Islam
/
---
Clancy-Smith, Julia A. (NHC Fellow, 2004–05). Mediterraneans: North Africa and Europe in an Age of Migration, c. 1800-1900. California World History Library. Berkeley: University of California Press, 2010.