Edited by Maryanne Kowaleski (NHC Fellow, 2005–06) and P. J. P. Goldberg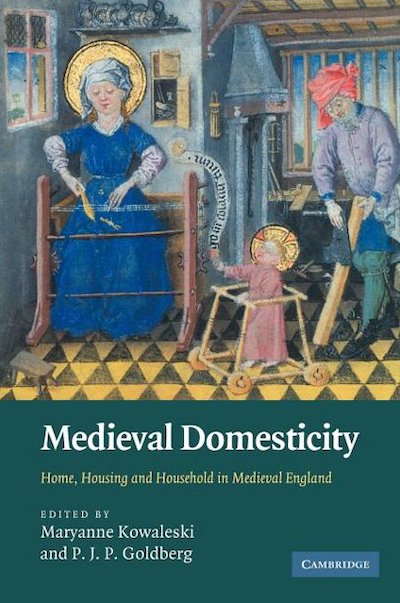 Cambridge, UK: Cambridge University Press, 2008
From the publisher's description:
What did 'home' mean to men and women in the period 1200–1500? This volume explores the many cultural, material and ideological dimensions of the concept of domesticity. Leading scholars examine not only the material cultures of domesticity, gender, and power relations within the household, but also how they were envisioned in texts, images, objects and architecture. Many of the essays argue that England witnessed the emergence of a distinctive bourgeois ideology of domesticity during the late Middle Ages. But the volume also contends that, although the world of the great lord was far removed from that of the artisan or peasant, these social groups all occupied physical structures that constituted homes in which people were drawn together by ties of kinship, service or neighbourliness. This pioneering study will appeal to scholars of medieval English society, literature and culture.
Subjects
History
/
Sociology
/
Homes
/
Middle Ages
/
English History
/
Cultural History
/
Gender Roles
/
---
Kowaleski, Maryanne (NHC Fellow, 2005–06), ed. Medieval Domesticity: Home, Housing, and Household in Medieval England. Edited by Maryanne Kowaleski and P. J. P. Goldberg. Cambridge, UK: Cambridge University Press, 2008.