By Gary Lynn Comstock (NHC Fellow, 2007–08; 2008–09)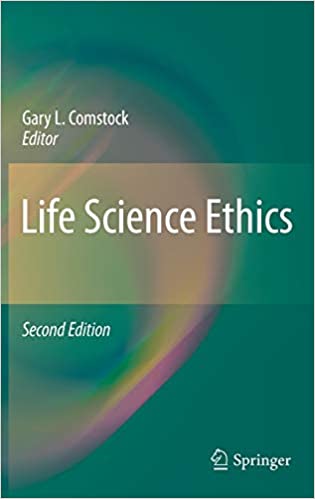 Dordrecht, Netherlands: Springer, 2010
From the publisher's description:
This second edition of Life Science Ethics includes four essays not found in the first edition: · Richard Haynes on "Animals in Research" · Stephen M. Gardiner on "Climate Change" · Christopher Kelty on "Nanotechnology" · Gary Comstock on "Genetically Modified Foods" and a revised and expanded version of the chapter on "Farms" in which Stephen Carpenter joins Charles Taliaferro as author. In addition, Part III has been thoroughly revised with the goal of focusing attention on salient examples. Three new case studies have been added: · Robert Streiffer and Sara Gavrell Ortiz on "Enviropigs" · Donald F. Boesch, et al. on "Coastal Dead Zones" · Deb Bennett-Woods on "Nanotechnology and Human Enhancement" The first edition was praised for providing instructors with a stimulating text that will help students hone their critical thinking skills. That text is here enhanced with treatments of critical new issues, including global warming, nanotechnology, and the possibility that bioengineering may be able to change human nature. The new edition includes classroom discussion questions for use in provoking and guiding in-class discussions. Part I introduces ethics, the relationship of religion to ethics, how we assess ethical arguments, and a method ethicists use to reason about ethical theories. Part II demonstrates the relevance of ethical reasoning to the environment, land, farms, food, biotechnology, genetically modified foods, animals in agriculture and research, climate change, and nanotechnology. Part III presents case studies for the topics found in Part II. Two appendices include exercises to help students learn systematic ways of thinking through ethical dilemmas and notes for instructors using the book as a text.
Subjects
Science
/
Environment and Nature
/
Life Sciences
/
Ethics
/
Animal Rights
/
Genetically Modified Foods
/
Animal Testing
/
---
Comstock, Gary Lynn (NHC Fellow, 2007–08; 2008–09). Life Science Ethics. Dordrecht, Netherlands: Springer, 2010.