By Richard M. Dorson (NHC Fellow, 1978–79)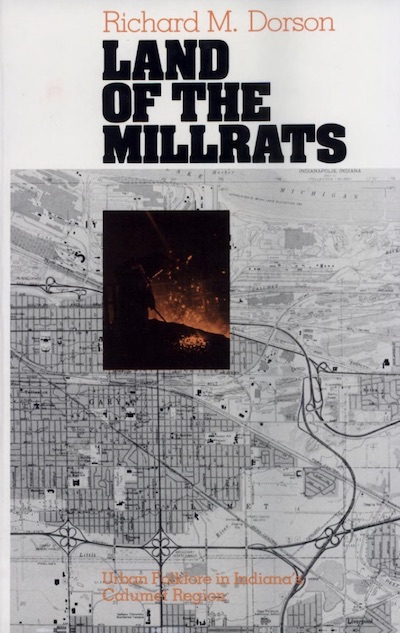 Cambridge, MA: Harvard University Press, 1981
From the publisher's description:
Most of Richard Dorson's thirty years as folklorist have been spent collecting tales and legends in the remote backcountry, far from the centers of population. For this book he extended his search for folk traditions to one of the most heavily industrialized sections of the United States. Can folklore be found, he wondered, in the Calumet Region of northwest Indiana? Does it exist among the steelworkers, ethnic groups, and blacks in Gary, Whiting, East Chicago, and Hammond?
In his usual entertaining style, Dorson shows that a rich and varied folklore exists in the region. Although it differs from that of rural people, it is equally vital. Much of this urban lore finds expression in conversational anecdotes and stories that deal with pressing issues: the flight from the inner city, crime in the streets, working conditions in the steel mills, the maintenance of ethnic identity, the place of blacks in a predominantly white society. The folklore reveals strongly held attitudes such as the loathing of industrial work, resistance to assimilation, and black adoption of middle-class-white values.
Millworkers and mill executives, housewives, ethnic performers, storekeepers, and preachers tell their stories about the region. The concerns that occupy them affect city dwellers throughout the United States. Land of the Millrats, though it depicts a special place, speaks for much of America.
Subjects
History
/
Sociology
/
American History
/
Folklore
/
Urban History
/
Social History
/
Midwestern United States
/
Indiana
/
---
Dorson, Richard M. (NHC Fellow, 1978–79). Land of the Millrats. Cambridge, MA: Harvard University Press, 1981.