By Malachi Haim Hacohen (NHC Fellow, 2003–04)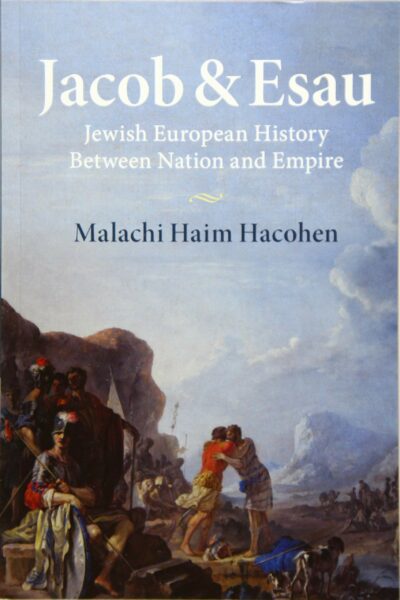 Cambridge, UK: Cambridge University Press, 2019
From the publisher's description:
Jacob and Esau is a profound new account of two millennia of Jewish European history that, for the first time, integrates the cosmopolitan narrative of the Jewish diaspora with that of traditional Jews and Jewish culture. Malachi Haim Hacohen uses the biblical story of the rival twins, Jacob and Esau, and its subsequent retelling by Christians and Jews throughout the ages as a lens through which to illuminate changing Jewish-Christian relations and the opening and closing of opportunities for Jewish life in Europe. Jacob and Esau tells a new history of a people accustomed for over two-and-a-half millennia to forming relationships, real and imagined, with successive empires but eagerly adapting, in modernity, to the nation-state, and experimenting with both assimilation and Jewish nationalism. In rewriting this history via Jacob and Esau, the book charts two divergent but intersecting Jewish histories that together represent the plurality of Jewish European cultures.
Awards and Prizes
Center for Austrian Studies Book Prize (2020)
Subjects
History
/
Religion
/
Cultural History
/
European History
/
Jewish History
/
Judaism
/
Book of Genesis
/
---
Hacohen, Malachi Haim (NHC Fellow, 2003–04). Jacob and Esau: Jewish European History Between Nation and Empire. Cambridge, UK: Cambridge University Press, 2019.