By Silvana Patriarca (NHC Fellow, 2005–06)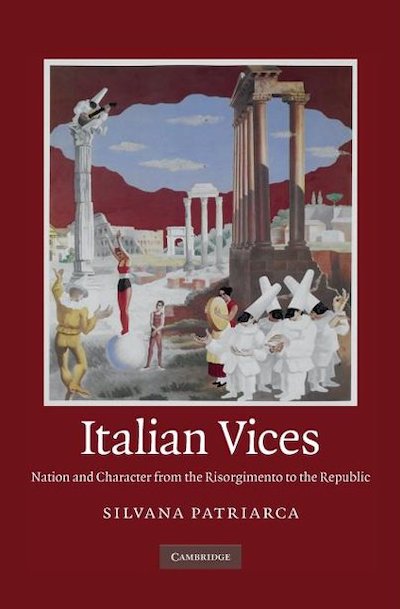 Cambridge, UK: Cambridge University Press, 2010
From the publisher's description:
Why do Italians believe that they have a national character and that this character is a major reason for their political woes? Why is their self-image so frequently derogatory? In this meticulous study of the role of national character in Italian political and social discourse, Silvana Patriarca reconstructs the genealogy of a pervasive idea in the culture of modern Italy. Using sources ranging from political pamphlets to newspapers and films, this book shows how self-representations of national character and its vices were shaped by foreign perceptions and stereotypes, internal political struggles, and changing intellectual paradigms. Investigating the politics of these representations, their ideological content, and their uses, the author recasts the study of Italian patriotism and nationalism as discourses and sheds light on Italian political culture and on the rhetoric of nationalism more generally.
Subjects
History
/
Italian History
/
National Identity
/
Nationalism
/
Political Culture
/
Patriotism
/
Cultural History
/
---
Patriarca, Silvana (NHC Fellow, 2005–06). Italian Vices: Nation and Character from the Risorgimento to the Republic. Cambridge, UK: Cambridge University Press, 2010.