By Orin Starn (NHC Fellow, 2001–02)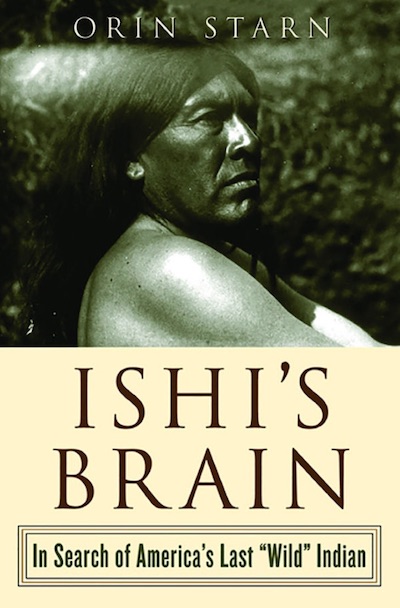 New York: W. W. Norton & Company, 2004
From the publisher's description:
After the Yahi were massacred in the mid-nineteenth century, Ishi survived alone for decades in the mountains of northern California, wearing skins and hunting with bow and arrow. His capture in 1911 made him a national sensation; anthropologist Alfred Kroeber declared him the world's most "uncivilized" man and made Ishi a living exhibit in his museum. Thousands came to see the displaced Indian before his death, of tuberculosis. Ishi's Brain follows Orin Starn's gripping quest for the remains of the last of the Yahi.
Subjects
History
/
Anthropology
/
American History
/
Human Remains
/
Yana People
/
Yahi People
/
Indigenous Americans
/
Discrimination
/
Ishi
/
---
Starn, Orin (NHC Fellow, 2001–02). Ishi's Brain: In Search of America's Last "Wild" Indian. New York: W. W. Norton & Company, 2004.