By Mary Ellis Gibson (NHC Fellow, 2007–08)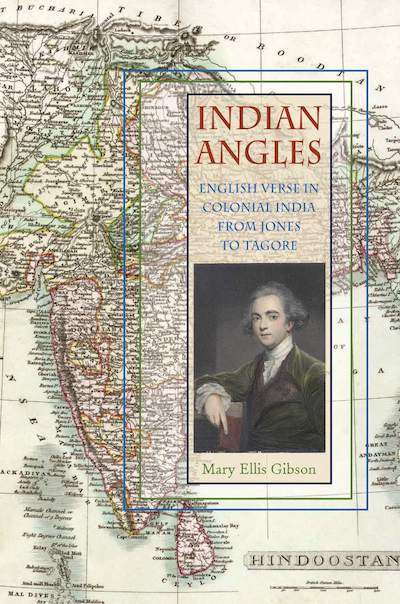 Athens: Ohio University Press, 2010
From the publisher's description:
In Indian Angles, Mary Ellis Gibson provides a new historical approach to Indian English literature. Gibson shows that poetry, not fiction, was the dominant literary genre of Indian writing in English until 1860 and that poetry written in colonial situations can tell us as much or even more about figuration, multilingual literacies, and histories of nationalism than novels can. Gibson recreates the historical webs of affiliation and resistance that were experienced by writers in colonial India—writers of British, Indian, and mixed ethnicities.
Advancing new theoretical and historical paradigms for reading colonial literatures, Indian Angles makes accessible many writers heretofore neglected or virtually unknown. Gibson recovers texts by British women, by non-elite British men, and by persons who would, in the nineteenth century, have been called Eurasian. Her work traces the mutually constitutive history of English language poets from Sir William Jones to Toru Dutt and Rabindranath Tagore. Drawing on contemporary postcolonial theory, her work also provides new ways of thinking about British internal colonialism as its results were exported to South Asia.
In lucid and accessible prose, Gibson presents a new theoretical approach to colonial and postcolonial literatures.
Subjects
Literature
/
Literary Criticism
/
British Occupation of India
/
Poetry
/
Anglophone Literature
/
Colonialism
/
British Literature
/
Indian Literature
/
History of India
/
---
Gibson, Mary Ellis (NHC Fellow, 2007–08). Indian Angles: English Verse in Colonial India from Jones to Tagore. Athens: Ohio University Press, 2010.