Edited by James Knowlson (NHC Fellow, 2002–03) and John Haynes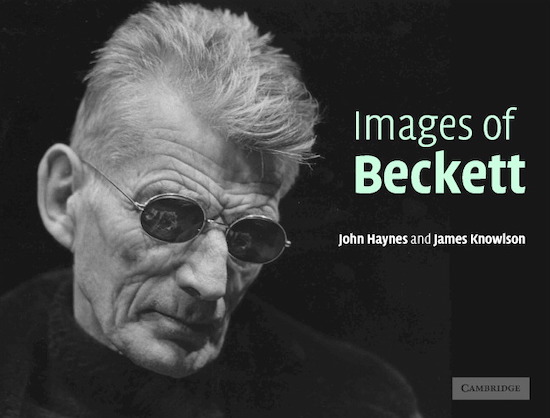 Cambridge, UK: Cambridge University Press, 2003
From the publisher's description:
Images of Beckett combines John Haynes' unique repertoire of photographs of Beckett's dramatic opus alongside three newly written essays by Beckett's biographer and friend, James Knowlson. Haynes captures images of Beckett's work in progress and performance and includes hitherto unknown portraits of Beckett himself. Haynes was privileged to be present at the Royal Court Theatre, London, when Beckett directed his own plays. Amongst the 75 plates are compositions that include the leading interpreters of the plays. Knowlson's first essay combines a verbal portrait of Beckett with a personal memoir of the writer; the second considers the influence of paintings that Beckett loved or admired on his theatrical imagery; and the third offers a detailed, often first-hand, account of Beckett's work as a director of his own plays. The essays are the result of personal conversations with Beckett and attendance at rehearsals, and provide a privileged glimpse into the world of one of the theatre's most influential and enduring playwrights.
Subjects
Art
/
Theater
/
Literature
/
Authors
/
Irish Literature
/
Plays
/
Portraiture
/
Photographs
/
Samuel Beckett
/
---
Knowlson, James (NHC Fellow, 2002–03), ed. Images of Beckett. Edited by James Knowlson and John Haynes. Cambridge, UK: Cambridge University Press, 2003.