By Paula J. Giddings (NHC Fellow, 1993–94)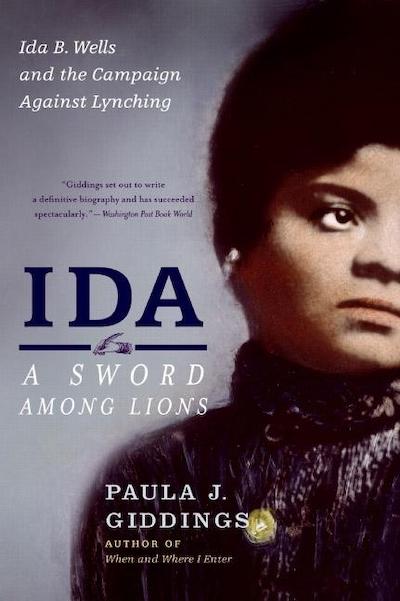 New York: Amistad, 2008
From the publisher's description:
From a thinker who Maya Angelou has praised for shining "a brilliant light on the lives of women left in the shadow of history," comes the definitive biography of Ida B. Wells—crusading journalist and pioneer in the fight for women's suffrage and against segregation and lynchings
Ida B. Wells was born into slavery and raised in the Victorian age yet emerged—through her fierce political battles and progressive thinking—as the first "modern" black women in the nation's history.
Wells began her activist career when she tried to segregate a first-class railway car in Memphis. After being thrown bodily off the car, she wrote about the incident for black Baptist newspapers, thus beginning her career as a journalist. But her most abiding fight would be the one against lynching, a crime in which she saw all the themes she held most dear coalesce: sexuality, race, and the law.
Awards and Prizes
Gustavus Myers Center Outstanding Book Award (2009)
Los Angeles Times Book Prize (2008)
Black Caucus of the American Library Association Literary Award (2009)
John Hope Franklin Research Center Book Award (2011)
Letitia Woods Brown Book Award (2008)
Subjects
History
/
Activism
/
African American History
/
Civil Rights
/
Lynching
/
Racial Inequality
/
Women's History
/
Ida B. Wells
/
---
Giddings, Paula J. (NHC Fellow, 1993–94). Ida: A Sword Among Lions: Ida B. Wells and the Campaign Against Lynching. New York: Amistad, 2008.