By Deborah Cohen (NHC Fellow, 2001–02)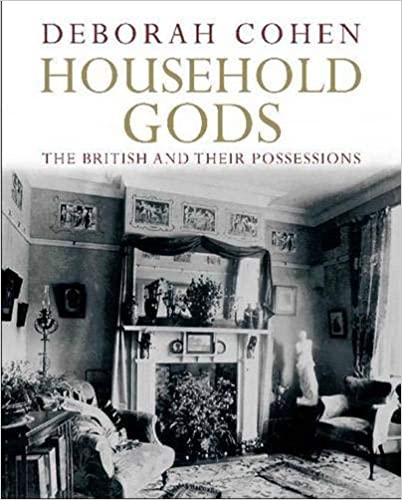 New Haven, CT: Yale University Press, 2006
From the publisher's description:
At what point did the British develop their mania for interiors, wallpaper, furniture, and decoration? Why have the middle classes developed so passionate an attachment to the contents of their homes? This absorbing book offers surprising answers to these questions, uncovering the roots of today's consumer society and investigating the forces that shape consumer desires. Richly illustrated, Household Gods chronicles a hundred years of British interiors, focusing on class, choice, shopping, and possessions.

Exploring a wealth of unusual records and archives, Deborah Cohen locates the source of modern consumerism and materialism in early nineteenth-century religious fervor. Over the course of the Victorian era, consumerism shed the taint of sin to become the preeminent means of expressing individuality. The book ranges from musty antique shops to luxurious emporia, from suburban semi-detached houses to elegant city villas, from husbands fretting about mantelpieces to women appropriating home decoration as a feminist cause. It uncovers a society of consumers whose identities have become entwined with the things they put in their houses.
Awards and Prizes
Morris D. Forkosch Prize (2008)
Albion Prize (2007)
Subjects
History
/
Interior Design
/
Furniture
/
Middle Class
/
Homes
/
Consumerism
/
Cultural Studies
/
British History
/
---
Cohen, Deborah (NHC Fellow, 2001–02). Household Gods: The British and Their Possessions. New Haven, CT: Yale University Press, 2006.