By Brenda Meehan (NHC Fellow, 1989–90)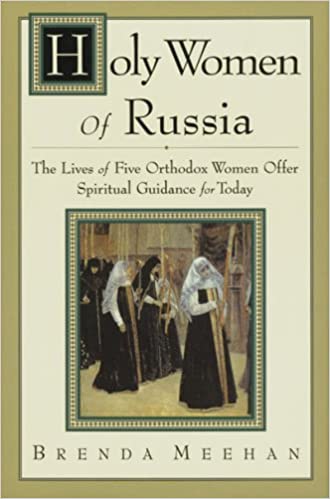 San Francisco: HarperSanFrancisco, 1993
From the publisher's description:
From the widow Tuchkova, hermit Anastasiia, and peasant Matrona Naumova, to the aristocratic Aleksandra Shmakova and the Abbess Taisiia, each of these diverse women craved and created environments that combined monastic solitude with a community of like-minded women. "Rich and poor, middle-aged and young...out of the pain at the loss of a cherished husband and child, or the boredom of aristocratic social life, or the shattering power of a mystic vision, or the simple but incorrigible habit of giving shelter for the night to the homeless", each woman answered the "jarring, life-disturbing call to abandon oneself to God". Meehan shows the sources and qualities of their holiness, how each woman represented a particular aspect of Orthodox spirituality, and how aspects of women's religious ideals, including community, service, and reconciliation, marked the religious communities they founded. In studying their lives we see virtures embodies, dark undersides redeemed, and the daily struggle of community life.
Subjects
Religion
/
History
/
Women's History
/
Religious Identity
/
Russian History
/
Monasticism
/
Russian Orthodox Church
/
---
Meehan, Brenda (NHC Fellow, 1989–90). Holy Women of Russia: The Lives of Five Orthodox Women Offer Spiritual Guidance for Today. San Francisco: HarperSanFrancisco, 1993.