By Walter E. Kaegi (NHC Fellow, 1996–97)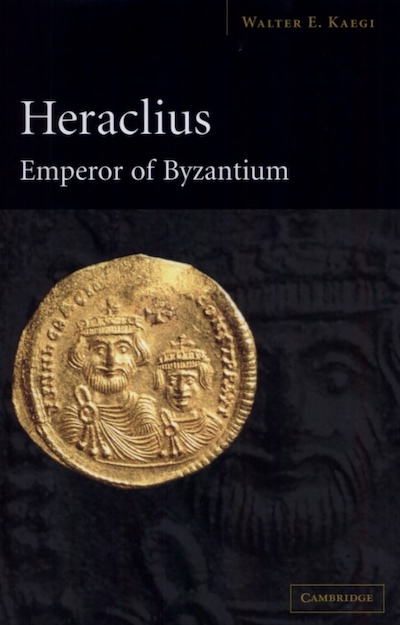 Cambridge, UK: Cambridge University Press, 2003
From the publisher's description:
This book evaluates the life and empire of the pivotal yet controversial Byzantine emperor Heraclius (ad. 610-641), a contemporary of the Prophet Muhammad. His stormy war-torn reign is critical for understanding the background to fundamental changes in the Balkans and the Middle East, including the emergence of Islam. Heraclius' skills enabled him to capture and recapture important territory, including Jerusalem, Syria and Egypt. Yet, they proved to be of little value when he confronted early Islamic conquests.
Subjects
History
/
Monarchs
/
Byzantine Empire
/
Islam
/
War
/
Islamic History
/
Emperor of the East Heraclius
/
Middle East
/
---
Kaegi, Walter E. (NHC Fellow, 1996–97). Heraclius: Emperor of Byzantium. Cambridge, UK: Cambridge University Press, 2003.