By David Patrick Geggus (NHC Fellow, 1989–90)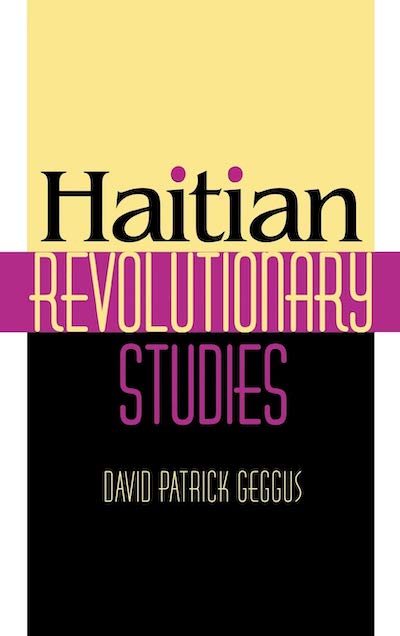 Bloomington: Indiana University Press, 2002
From the publisher's description:
The Haitian Revolution of 1789–1803 transformed the Caribbean's wealthiest colony into the first independent state in Latin America, encompassed the largest slave uprising in the Americas, and inflicted a humiliating defeat on three colonial powers. In Haitian Revolutionary Studies, David Patrick Geggus sheds new light on this tremendous upheaval by marshaling an unprecedented range of evidence drawn from archival research in six countries. Geggus's fine-grained essays explore central issues and little-studied aspects of the conflict, including new historiography and sources, the origins of the black rebellion, and relations between slaves and free people of color. The contributions of vodou and marronage to the slave uprising, Toussaint Louverture and the abolition question, the policies of the major powers toward the revolution, and its interaction with the early French Revolution are also addressed. Questions about ethnicity, identity, and historical knowledge inform this essential study of a complex revolution.
Subjects
History
/
Colonialism
/
Enslaved Persons
/
Haitian Revolution
/
Rebellions
/
Slaveholders
/
Slavery
/
Latin America
/
---
Geggus, David Patrick (NHC Fellow, 1989–90). Haitian Revolutionary Studies. Blacks in the Diaspora. Bloomington: Indiana University Press, 2002.