By John W. Cell (NHC Fellow, 1988–89)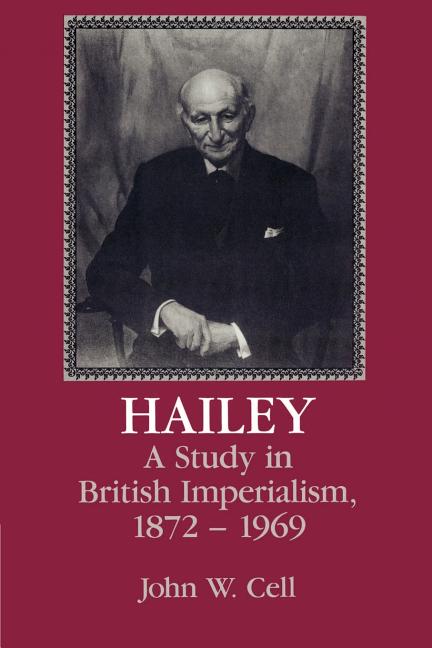 Cambridge, UK: Cambridge University Press, 1992
From the publisher's description:
William Malcolm Hailey (1872-1969) was by common consent the most distinguished member of the Indian Civil Service in the twentieth century, and one of the few raised to the peerage (1936). Going out to India in 1894, he served as the first chief commissioner of Delhi (1912-18), as Finance and then Home Member of the Viceroy's Council (1919-24), and then as Governor of the Punjab (1924-28) and the United Provinces (1928-34). As advisor to five viceroys, he was one of the most intelligent developers of the British strategy in response to the challenge of Gandhi and the Indian National Congress. After leaving India he had what amounted to a second career in relation to Africa, during which he directed two editions of the African Survey (1938, 1956), wrote two important reports on British colonial administration, and served as an advisor to the Colonial Office. This is the first book-length study of Hailey's career. Its larger theme, in which the man himself played a truly amazing number of central roles, is the theme of colonialism-nationalism-decolonization: spanning more than half a century on two continents. John W. Cell, Professor of History at Duke University, has written three books in the fields of history of the British Empire-Commonwealth and comparative relations.
Subjects
History
/
Colonialism
/
Imperialism
/
British Occupation of India
/
British History
/
African Survey
/
William Malcolm Hailey
/
---
Cell, John W. (NHC Fellow, 1988–89). Hailey: A Study in British Imperialism, 1872-1969. Cambridge, UK: Cambridge University Press, 1992.