Edited by Matthew Rubery (NHC Fellow, 2018–19) and Leah Price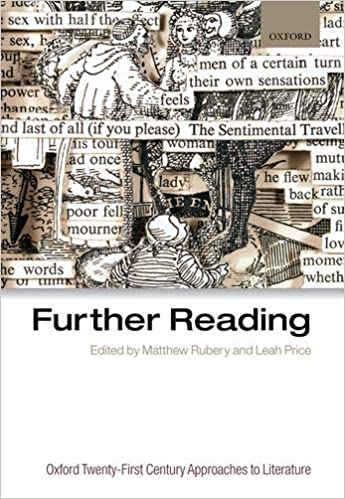 New York: Oxford University Press, 2020
From the publisher's description:
What does reading mean in the twenty-first century? As other disciplines challenge literary criticism's authority to answer this question, English professors are defining new alternatives to close reading and to interpretation more generally. Further Reading brings together thirty essays drawing on approaches as different as formalism, historicism, neuroscience, disability, and computation. Contributors take up the following questions: What do we mean when we talk about 'reading' today? How are reading techniques evolving in the digital era? What is the future of reading?

This book foregrounds reading as a topic worthy of investigation in its own right rather than as a sub-section of histories of the book, sociologies of literacy, or theories of literature. As our knowledge of reading changes in step with the media and the scholarly tools used to apprehend it, a more precise understanding of this topic is crucial to the discipline's future. This collection introduces new ways of conceptualizing the term's forms, boundaries, and uses. Its contributors bring varied vocabularies to bear on the contested nature and continued importance of reading, within the academy and beyond.
Subjects
Literature
/
Literary Theory
/
Reading
/
Books
/
Technology
/
Intellectual History
/
---
Rubery, Matthew (NHC Fellow, 2018–19), ed. Further Reading. Edited by Matthew Rubery and Leah Price. Oxford Twenty-First Century Approaches to Literature. New York: Oxford University Press, 2020.