By Daniel J. Sherman (NHC Fellow, 1999–00)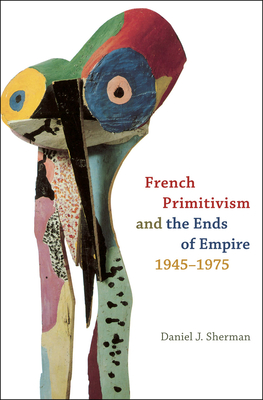 Chicago: The University of Chicago Press, 2010
From the publisher's description:
For over a century, the idea of primitivism has motivated artistic modernism. Focusing on the three decades after World War II, known in France as "les trentes glorieuses" despite the loss of most of the country's colonial empire, this probing and expansive book argues that primitivism played a key role in a French society marked by both economic growth and political turmoil.
In a series of chapters that consider significant aspects of French culture—including the creation of new museums of French folklore and of African and Oceanic arts and the development of tourism against the backdrop of nuclear testing in French Polynesia—Daniel J. Sherman shows how primitivism, a collective fantasy born of the colonial encounter, proved adaptable to a postcolonial, inward-looking age of mass consumption. Following the likes of Claude Lévi-Strauss, Andrée Putman, and Jean Dubuffet through decorating magazines, museum galleries, and Tahiti's pristine lagoons, this interdisciplinary study provides a new perspective on primitivism as a cultural phenomenon and offers fresh insights into the eccentric edges of contemporary French history.
Awards and Prizes
Alf Andrew Heggoy Book Prize (2012); Choice Outstanding Academic Title (2012); David H. Pinkney Prize (2012)
Subjects
Anthropology
/
Art
/
French History
/
Art History
/
French Art
/
Primitivism
/
Trente Glorieuses
/
Cultural History
/
French Imperialism
/
---
Sherman, Daniel J. (NHC Fellow, 1999–00). French Primitivism and the Ends of Empire, 1945-1975. Chicago: The University of Chicago Press, 2010.