Edited by Michael Edward Shapiro (NHC Fellow, 1983–84) and Peter H. Hassrick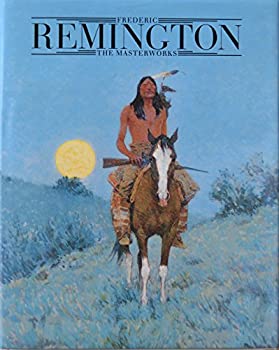 New York: Abrams, 1988
From the publisher's description:
Ballinger traces Remington's life from his earliest travels in the West through his successful career as a magazine illustrator to his profoundly disturbing realization that the West he knew was passing rapidly into legend at the same time that American aesthetic tastes were turning toward newer styles and different subjects. In the face of these disturbing facts, Remininton was able to forge an even more highly crafted art, and the paintings and bronzes he made late in his career are among his best work. Ballinger carefully examines the keyworks in Remington's oeuvre in order to discover Remington's own artistic aims and to evaluate the means he chose to achieve them.
Subjects
Art
/
History
/
Art History
/
Artists
/
Art Criticism
/
Frederic Remington
/
---
Shapiro, Michael Edward (NHC Fellow, 1983–84), ed. Frederic Remington: The Masterworks. Edited by Michael Edward Shapiro and Peter H. Hassrick. New York: Abrams, 1988.