By Philip Nord (NHC Fellow, 2008–09)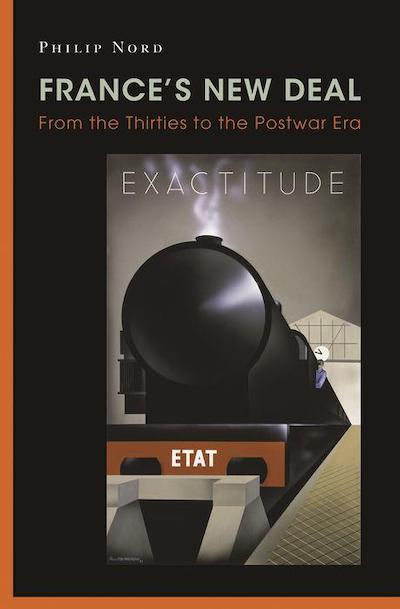 Princeton, NJ: Princeton University Press, 2010
From the publisher's description:
France's New Deal is an in-depth and important look at the remaking of the French state after World War II, a time when the nation was endowed with brand-new institutions for managing its economy and culture. Yet, as Philip Nord reveals, the significant process of state rebuilding did not begin at the Liberation. Rather, it got started earlier, in the waning years of the Third Republic and under the Vichy regime. Tracking the nation's evolution from the 1930s through the postwar years, Nord describes how a variety of political actors — socialists, Christian democrats, technocrats, and Gaullists — had a hand in the construction of modern France.

Nord examines the French development of economic planning and a cradle-to-grave social security system; and he explores the nationalization of radio, the creation of a national cinema, and the funding of regional theaters. Nord shows that many of the policymakers of the Liberation era had also served under the Vichy regime, and that a number of postwar institutions and policies were actually holdovers from the Vichy era — minus the authoritarianism and racism of those years. From this perspective, the French state after the war was neither entirely new nor purely social-democratic in inspiration. The state's complex political pedigree appealed to a range of constituencies and made possible the building of a wide base of support that remained in place for decades to come.

A nuanced perspective on the French state's postwar origins, France's New Deal chronicles how one modern nation came into being.
Subjects
History
/
French History
/
Political History
/
Economic History
/
---
Nord, Philip (NHC Fellow, 2008–09). France's New Deal: From the Thirties to the Postwar Era. Princeton, NJ: Princeton University Press, 2010.