By Jane M. Gaines (NHC Fellow, 1996–97)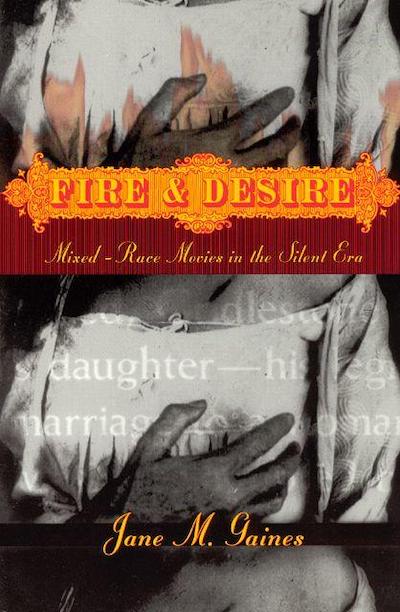 Chicago: The University of Chicago Press, 2001
From the publisher's description:
In the silent era, American cinema was defined by two separate and parallel industries, with white and black companies producing films for their respective, segregated audiences. Jane Gaines's highly anticipated new book reconsiders the race films of this era with an ambitious historical and theoretical agenda.

Fire and Desire offers a penetrating look at the black independent film movement during the silent period. Gaines traces the profound influence that D. W. Griffith's racist epic The Birth of a Nation exerted on black filmmakers such as Oscar Micheaux, the director of the newly recovered Within Our Gates. Beginning with What Happened in the Tunnel, a movie that played with race and sex taboos by featuring the first interracial kiss in film, Gaines also explores the cinematic constitution of self and other through surprise encounters: James Baldwin sees himself in the face of Bette Davis, family resemblance is read in Richard S. Robert's portrait of an interracial family, and black film pioneer George P. Johnson looks back on Micheaux.

Given the impossibility of purity and the co-implication of white and black, Fire and Desire ultimately questions the category of "race movies" itself.
Awards and Prizes
Katherine Singer Kovács Book Award (2002)
Subjects
History
/
Film and Media
/
Silent Films
/
African American History
/
Cultural History
/
American History
/
Race Films
/
Oscar Micheaux
/
---
Gaines, Jane M. (NHC Fellow, 1996–97). Fire and Desire: Mixed-Race Movies in the Silent Era. Chicago: The University of Chicago Press, 2001.