By Gloria Ferrari (NHC Fellow, 1989–90)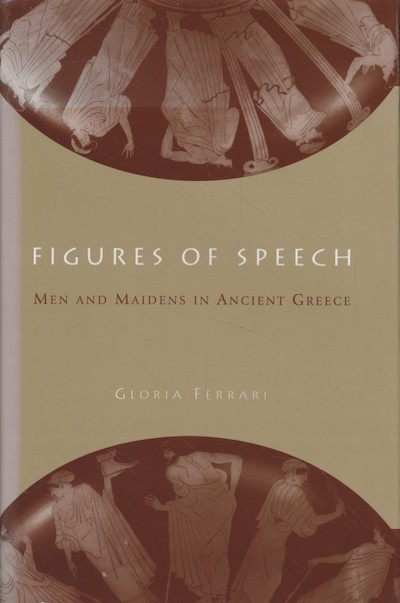 Chicago: The University of Chicago Press, 2002
From the publisher's description:
Over the past two hundred years, thousands of ancient Greek vases have been unearthed. Yet these artifacts remain a challenge: what did the images depicted on these vases actually mean to ancient Greek viewers? In this long-awaited book, Gloria Ferrari uses Athenian vases, literary evidence, and other works of art from the Archaic and Classical periods (520-400 B.C.) to investigate what these items can tell us about the ancient Greeks—specifically, their notions of gender.

Ferrari begins by developing a theoretical perspective on visual representation, arguing that artistic images give us access to how their subjects were imagined rather than to the way they really were. For instance, Ferrari's examinations of the many representations of women working wool reveal that these images constitute powerful metaphors—metaphors, she argues, which both reflect and construct Greek conceptions of the ideal woman and her ideal behavior.

From this perspective, Ferrari studies a number of icons representing blameless femininity and ideal masculinity to reevaluate the rites of passage by which girls are made ready for marriage and boys become men. Representations of the nude male body in Archaic statues known as kouroi, for example, symbolize manhood itself and shed new light on the much-discussed institution of paiderastia. And, in Ferrari's hands, imagery equating maidens with arable land and buried treasure provides a fresh view of Greek ideas of matrimony.

Innovative, thought-provoking, and insightful throughout, Figures of Speech is a powerful demonstration of how the study of visual images as well as texts can reshape our understanding of ancient Greek culture.
Awards and Prizes
James R. Wiseman Book Award (2004)
Subjects
Art
/
Classics
/
Gender and Sexuality
/
Art History
/
Ancient Greece
/
Ceramics
/
---
Ferrari, Gloria (NHC Fellow, 1989–90). Figures of Speech: Men and Maidens in Ancient Greece. Chicago: The University of Chicago Press, 2002.