By Alvin I. Goldman (NHC Fellow, 1981–82)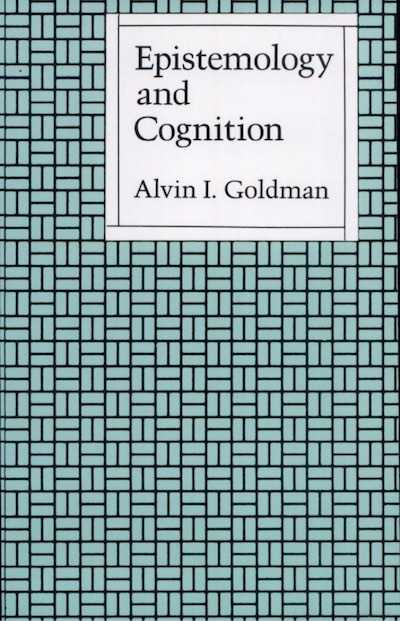 Cambridge, MA: Harvard University Press, 1986
From the publisher's description:
Whatever the target of our effort to know—whether we probe the origin of the cosmos, the fabric of man-made symbols and culture, or simply the layout of our immediate environment—all knowledge is grounded in natural cognitive capacities. Philosophers of knowledge must therefore make use of the science of cognition. So argues a leading epistemologist in this work of fundamental importance to philosophical thinking.
Against the traditional view, Alvin Goldman argues that logic, probability theory, and linguistic analysis cannot by themselves delineate principles of rationality or justified belief. The mind's operations must be taken into account. Part I of his book lays the foundations of this view by addressing the major topics of epistemology: skepticism, knowledge, justification, and truth. Drawing parallels with ethical theory, it provides criteria for evaluating belief formation, problem solving, and probability judgment. Part II examines what cognitive scientists have learned about the basic processes of the mind-brain: perception, memory, representational constraints, internal codes, and so on. Looking at reliability, power, and speed, Goldman lays the groundwork for a balanced appraisal of the strengths and weaknesses of human mental processes.
In establishing a theoretical framework for the link between epistemology and cognitive science, Alvin Goldman does nothing less than redirect the entire field of study.
Subjects
Philosophy
/
Psychology
/
Cognitive Science
/
Epistemology
/
Knowledge
/
---
Goldman, Alvin I. (NHC Fellow, 1981–82). Epistemology and Cognition. Cambridge, MA: Harvard University Press, 1986.