By Karen Barkey (NHC Fellow, 1997–98)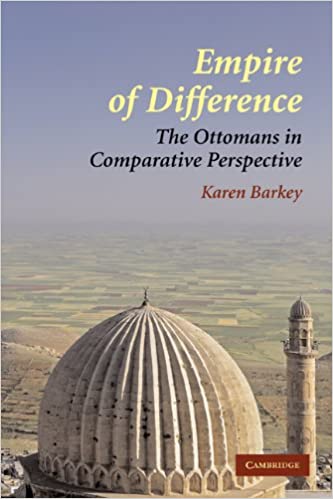 Cambridge, UK: Cambridge University Press, 2008
From the publisher's description:
This book is a comparative study of imperial organization and longevity that assesses Ottoman successes as well as failures against those of other empires with similar characteristics. Barkey examines the Ottoman Empire's social organization and mechanisms of rule at key moments of its history, emergence, imperial institutionalization, remodeling, and transition to nation-state, revealing how the empire managed these moments, adapted, and averted crises and what changes made it transform dramatically. The flexible techniques by which the Ottomans maintained their legitimacy, the cooperation of their diverse elites both at the center and in the provinces, as well as their control over economic and human resources were responsible for the longevity of this particular "negotiated empire." Her analysis illuminates topics that include imperial governance, imperial institutions, imperial diversity and multiculturalism, the manner in which dissent is handled and/or internalized, and the nature of state society negotiations.
Subjects
History
/
Imperialism
/
Multiculturalism
/
Ottoman Empire
/
---
Barkey, Karen (NHC Fellow, 1997–98). Empire of Difference: The Ottomans in Comparative Perspective. Cambridge, UK: Cambridge University Press, 2008.