By Narendra Panjwani (NHC Fellow, 1997–98)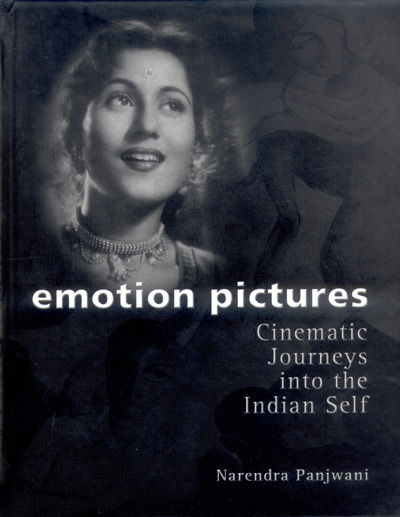 Ahmedabad: Rainbow, 2006
From the publisher's description:
Cinema is not just a visual medium; it is also an emotional medium. This emotional dimension is what makes some films -- like Kismet, Aawara, Baiju Baawra, Pyaasa, Mother India, Mughal-e-Azam, Mere Mehboob, Sholay, Amar Akbar Anthony DDLJ -- our films. Each year a few films become mega-hits in India (and Pakistan) because we all choose to see them, and some of us more than once. M.F. Husain the painter was famously quoted as having seen Hum Aapke Hain Kaun 62 times in 1994-95, but a million other viewers (in Mumbai, Chennai, Calcutta, Lucknow, Lahore, London & New York) can be found each year who too have known this madness for the pictures at one time or another in their lives-especially in their teenage years. This book of essays explores the experience of Hindi movie-goers, especially that of small town teenagers in north-central India. The films uncovered here are those released in the period 1951-81. We fall in love with some films because they speak to us, in words and images that seem to come from deep down in the national psyche. We don't know that they reside in that underground zone, until they have been brought to life on screen, and then we fall in love with them, especially their songs. Cinema is a People's Art, in which both influence each other-making it a grand cultural conversation, in which filmmakers and viewers even come to blows sometimes. Love and Rejection, Life and Death are all part of this passionate relationship. Emotion Pictures reports on this great national dialogue-cum-pastime, which has now become an international one, with films like Gandhi, Salaam Bombay, Bend It Like Beckham, and Lagaan.
Subjects
Film and Media
/
Films
/
Cultural Identity
/
Indian Film
/
---
Panjwani, Narendra (NHC Fellow, 1997–98). Emotion Pictures: Cinematic Journeys into the Indian Self. Ahmedabad: Rainbow, 2006.