By J. R. S. Phillips (NHC Fellow, 1987–88)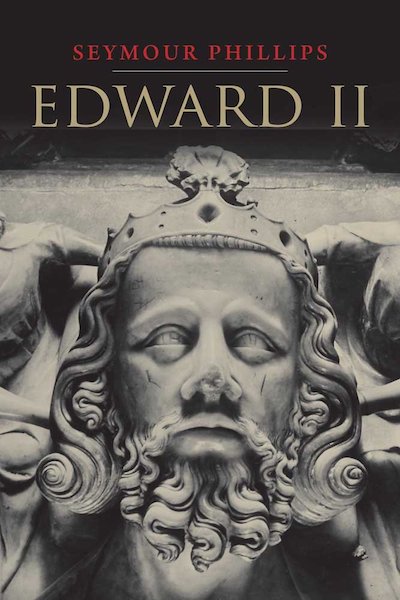 New Haven, CT: Yale University Press, 2010
From the publisher's description:
Edward II (1284–1327), King of England, Lord of Ireland, and Duke of Aquitaine, was the object of ignominy during his lifetime and calumny since it. Conventionally viewed as worthless, incapable of sustained policy, and significant only for his sporadic displays of ill-directed energy or a stubborn adherence to greedy and ambitious favorites, he has been presented as fit only to be deposed and replaced by someone more worthy of the throne.

This definitive biography, the fruit of a lifetime's study, does not present Edward II as a heroic or successful king: his deposition after a turbulent reign of nearly twenty years is proof enough that it went terribly wrong. But Seymour Phillips' scrutiny of the multitude of available sources shows that a richer picture emerges, in line with the complexity of events and of the man himself. If Edward II was not a successful king, he was not fundamentally different in many ways from most English monarchs. The biography strikes a deft balance, taking full account of the problems the king faced in England, Scotland, and Ireland and in his relations with France. It also tackles the contentious issue of whether Edward II did not die in 1327, murdered under barbaric circumstances, but lived on as a captive in England and then a wanderer on the Continent. Eight hundred years on, a king's life is properly examined.
Subjects
History
/
English History
/
Kingship
/
Monarchs
/
British History
/
Edward II of England
/
Great Britain
/
---
Phillips, J. R. S. (NHC Fellow, 1987–88). Edward II. Yale English Monarchs. New Haven, CT: Yale University Press, 2010.