By Richard Werbner (NHC Fellow, 2011–12)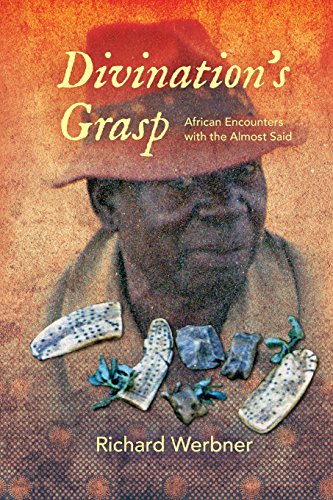 Bloomington: Indiana University Press, 2015
From the publisher's description:
Richard Werbner takes readers on a journey though contemporary charismatic wisdom divination in southern Africa. Beginning with the silent language of the divinatory lots, Werbner deciphers the everyday, metaphorical, and poetic language that is used to reveal their meaning. Through Werbner's skillful interpretations of the language of divination, a picture of Tswapong moral imagination is revealed. Concerns about dignity and personal illumination, witchcraft, pollution, the anger of dead ancestors, as well as the nature of life, truth, cosmic harmony, being, and becoming emerge in this charged African setting.
Subjects
Anthropology
/
Divination
/
Language
/
Poetics
/
---
Werbner, Richard (NHC Fellow, 2011–12). Divination's Grasp: African Encounters with the Almost Said. Bloomington: Indiana University Press, 2015.