By Javier Muguerza (NHC Fellow, 1982–83)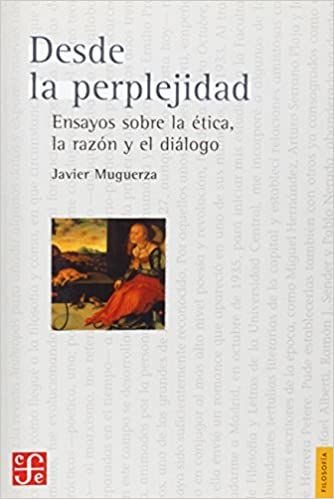 Mexico City: Fondo de Cultura Economica, 1990
From the publisher's description:
La filosofía parte del supuesto que su función es la guarda o vigilancia de la racionalidad. Pero son plurales los usos de la razón: razón lógica, razón analítica, razón instrumental y, la que aquí nos importa, la razón dialógica o comunicativa. ¿Puede llevarse a cabo la reconstrucción del proceso que ha conducido hasta esta última? Javier Muguerza piensa que sí.
Subjects
Philosophy
/
Ethics
/
Epistemology
/
---
Muguerza, Javier (NHC Fellow, 1982–83). Desde la perplejidad: ensayos sobre la ética, la razón y el diálogo = From perplexity: essays on ethics, reason and dialogue. Sección de obras de filosofía. Mexico City: Fondo de Cultura Economica, 1990.