By Sophie de Schaepdrijver (NHC Fellow, 1995–96)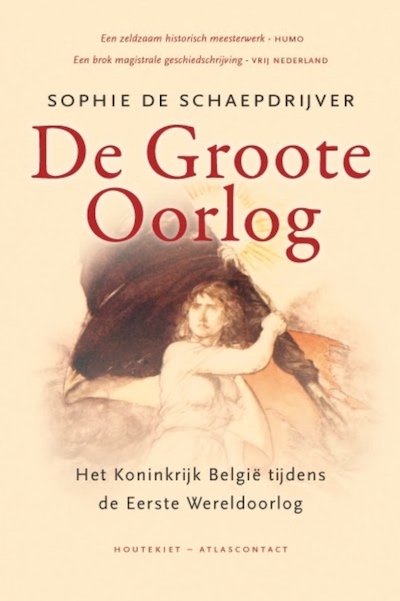 Amsterdam, Netherlands: Atlas, 1997
From the publisher's description:
On August 4, 1914, the largest invading army to date ever mobilized, invaded a small and unprepared neighboring country. And so the Great War began for Belgium. A war that resembled that of other countries, and yet not. Belgium's First World War took place on two fronts: in the mud of the Yser and in the occupied country. Trenches and occupation, poison gas and forced labor, or two wars in one: '14 -'18 was for Belgium, perhaps even more than for other countries in Europe, the original sin of the twentieth century.
Since the publication of The Great War in 1997, research into Belgium's First World War has gained momentum. This re-release offers a new introduction. The book was awarded the Ark Prize of the Free Word.
Subjects
History
/
Political Science
/
World War I
/
Belgian History
/
European History
/
Military History
/
Europe
/
---
de Schaepdrijver, Sophie (NHC Fellow, 1995–96). De Groote Oorlog: Het koninkrijk België tijdens de Eerste Wereldoorlog = The Great War: The Kingdom of Belgium during the First World War. Amsterdam, Netherlands: Atlas, 1997.